Our Foster to Adopt program allows you to foster an animal in your home, and make sure the animal is a good fit with your family or other animals.
The typical foster stay is two weeks, after which, you make a decision about whether to adopt the animal.
A deposit of 50% of the dog or cat adoption fee is required at the time fostering begins. This deposit is applied to adoption fees should you choose to adopt the animal (which usually happens!), or will be returned at the end of the foster period.
Santa Cruz Humane Society
232 East Patagonia Highway
Nogales, AZ 85621
(520) 287-5654
Santa Cruz Humane Society
232 East Patagonia Highway
Nogales, AZ 85621
(520) 287-5654
Hours of Operation:
Monday – Saturday
8:00am – 3:30pm
CLOSED SUNDAYS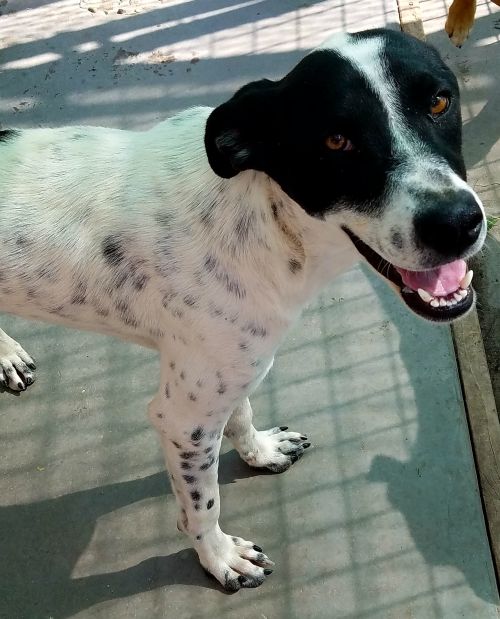 Jack was rescued from animal control, he's very sweet, loving, playful but at the same time he's mellow. Loves to be around other animals, people and enjoys spending time sun bathing.... More >
Subscribe to our mailing list