Our team is a combination of  dedicated staff, SCHS board members, gracious volunteers, and a compassionate veterinarian, Roberto Rojas, DVM.
We have a culture of collaboration at SCHS. We are a team and everyone is encouraged to provide input to animal care and facility management. Our helpful and hard working staff do everything from feed and care for the animals, facilitate adoptions, deliver medical services, process surrendered animals, keep all animal condos and exercise areas clean, maintain the facility, and work with volunteers.
SCHS operates with a volunteer management team. Our volunteer board oversees operations, bookkeeping, and other managerial tasks. Board members also donate their time in areas that interest them, including: socializing animals, fundraising, coordinating events, managing Red's Thrift Shop, and maintaining online and social media sites. Roberto Rojas, DVM performs spay/neuter procedures and vaccinates at SCHS every Wednesday. Known for his sensitivity, kindness, and pragmatism, Dr. Rojas' veterinary services are highly appreciated by SCHS and the community.
Santa Cruz Humane Society
232 East Patagonia Highway
Nogales, AZ 85621
(520) 287-5654
Santa Cruz Humane Society
232 East Patagonia Highway
Nogales, AZ 85621
(520) 287-5654
Hours of Operation:
Monday – Saturday
8:00am – 3:30pm
CLOSED SUNDAYS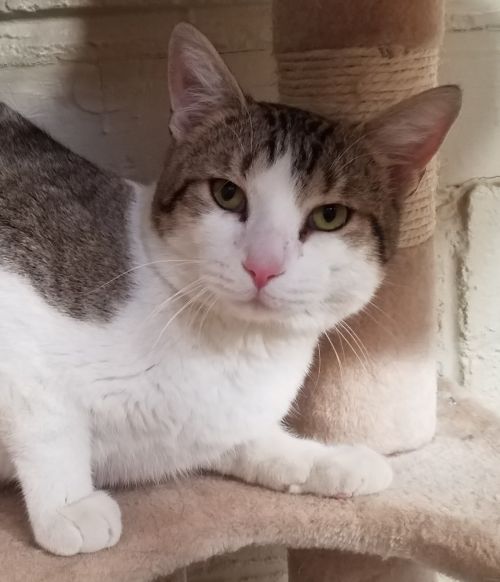 Stewart is a very sweet and lovable cat. He gets along fine with other cats and loves head rubs!... More >
Subscribe to our mailing list