The Remember Radar Society is a monthly giving program that makes it easy to support SCHS through automatic credit card or PayPal payments.
By joining the Remember Radar Society, you enable us to be there when animals are surrendered or abandoned, and provide the the only no kill animal care and adoption facility in Santa Cruz County. Monthly donations provide the reliable resources SCHS needs to deliver food, medical care, shelter, and services to our animal residents while they await a forever home.
Use the drop down menu to choose from one of eight monthly giving options.
Who is Radar?
On a hot summer afternoon, our staff heard whimpering near the outdoor kennels. It was quickly discovered that a poodle puppy had been thrown over the front gate during the night, and was wedged between the kennels and fence. The puppy was scared, thirsty, starving, and filthy. One of his eyes was crusted completely shut. As our vet provided medical care, he realized the little guy was blind and that he'd also endured some trauma, as evidenced by the large scar on his back. We named him Radar because every time he heard a sound, he spun his head around, trying to figure out where the sound was coming from. Despite arriving in such bad shape, Radar quickly became one, lucky pooch. SCHS give him the medical care, food, and shelter, and the affection he needed to trust again. Soon afterward, Radar was adopted into a loving home where he now receives all the love and affection he deserves.
Without SCHS, dogs like Radar don't always get a second chance. By becoming a member of the Remember Radar Society, you provide predictable, sustainable funding that allows us to be there when homeless and abandoned dogs and cats need help.
Santa Cruz Humane Society
232 East Patagonia Highway
Nogales, AZ 85621
(520) 287-5654
Santa Cruz Humane Society
232 East Patagonia Highway
Nogales, AZ 85621
(520) 287-5654
Hours of Operation:
Monday – Saturday
8:00am – 3:30pm
CLOSED SUNDAYS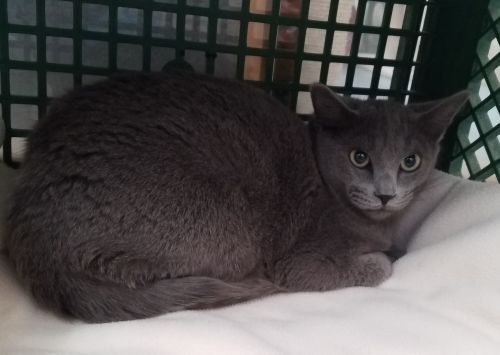 Moon was found with two other cats in Nogales. He is a bit shy, but very playful with other cats. He enjoys quiet time and likes to hide when new people walk into his kitty home. He' a really sweet cat that needs a lot of love.... More >
Subscribe to our mailing list