The mission of the Santa Cruz Humane Society is to provide compassionate care for Santa Cruz County's lost and abandoned animals, provide them with safe, cost effective medical treatment, and encourage fostering and adoption.
We believe in the importance of socialization, love, and affection for all of the animals in our facility.
We put the needs and well being of these animals above all else. Everything we do, and every decision we make, is based on what is best for them.
We care for each animal so that he or she becomes sociable, loveable, and highly adoptable.
We strive to find loving homes for 100% of our adoptable animals.
We aim to provide Santa Cruz County with a cheerful and welcoming place for both people and the animals that need shelter. Our dog apartments and cat condominiums are clean and well-maintained. Dogs are given daily access to the outdoors. The "Purr Palace" cat house and cat boarding facility are filled with natural light, fresh air, and ample, plexiglass enclosures that allow the animals to see each other and have plenty of room to play.
Visit any time. Even if you aren't looking to adopt a pet today, we're happy to give you a tour.
Santa Cruz Humane Society
232 East Patagonia Highway
Nogales, AZ 85621
(520) 287-5654
Santa Cruz Humane Society
232 East Patagonia Highway
Nogales, AZ 85621
(520) 287-5654
Hours of Operation:
Monday – Saturday
8:00am – 3:30pm
CLOSED SUNDAYS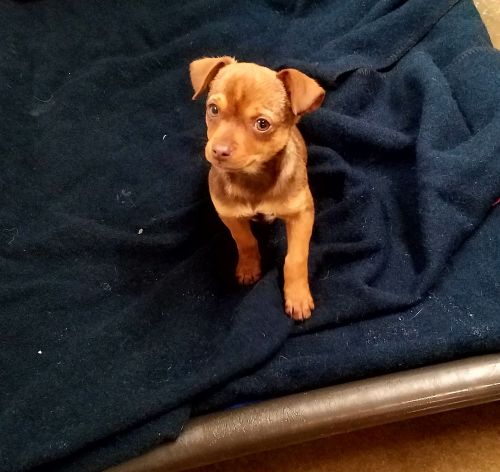 Rambo is a cutie patootie!! He's very sweet, loving, playful and enjoys playing with his puppy friends.... More >
Subscribe to our mailing list