Adopting a pet from SCHS is a great way to reduce the number of homeless and stray animals in Santa Cruz County. The more animals we find homes for, the more space we have to take in surrendered animals and animals scheduled for euthanasia by Santa Cruz County Animal Control. When you adopt a pet, you save a life.
Our adoption process is simple:
1. Complete a successful interview with SCHS staff
2. Review and complete a Pet Adoption Agreement
3. Pay the adoption fee:
Dog Adoption – Fees range from $100- $175
Cat Adoption – $50
Discounts are available when you adopt multiple pets.
Included in the cost of the adoption fee are:
all basic vaccinations
de-worming
spay/neuter surgery
micro chipping (dogs only)
Spay/neuter is a requirement for adoption. A licensed veterinarian (Roberto Rojas, DVM) performs the sterilization surgery.
Adoption Discount for Seniors. If you are a 60 years old or older you my be eligible for the Pets for the Elderly program, which entitles you to $50 off adoption fees.
To qualify for this offer, you must:
be 60 years old or older
provide a valid driver's license or state ID
agree to having your photograph taken with the adopted dog or cat
Adoption Discount available for service personnel.   If you are an active member of the military or of law-enforcement, a school staff member, or a nurse, you my be eligible for an adoption discount, which gives you $50 off adoption fees.
Santa Cruz Humane Society
232 East Patagonia Highway
Nogales, AZ 85621
(520) 287-5654
Santa Cruz Humane Society
232 East Patagonia Highway
Nogales, AZ 85621
(520) 287-5654
Hours of Operation:
Monday – Saturday
8:00am – 3:30pm
CLOSED SUNDAYS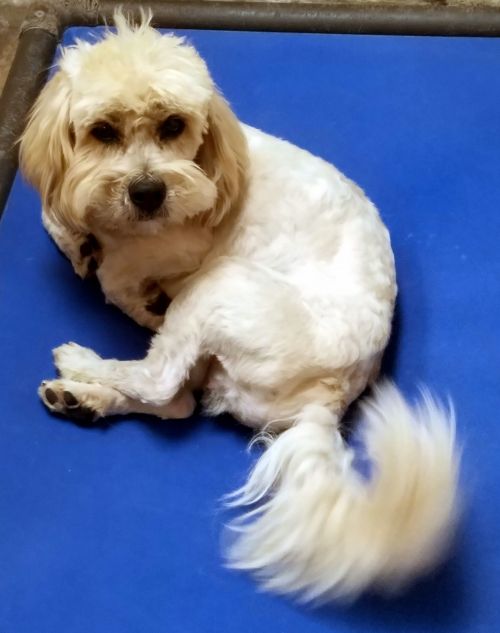 Gizmo was found in the border, he's sweet, calm, and likes to sun bathe. He's curious and gets along fine with other dogs.... More >
Subscribe to our mailing list