Thanks to a generous donation, we are pleased to offer a FREE Feral Cat Spay & Neuter Program.  When participating in the program, each cat is spayed or neutered, given vaccinations, and an ear is clipped to indicate their altered status.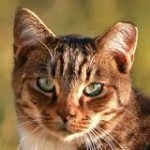 Contact Us: (520) 287-5654
To schedule your appointment to participate in the program.
PLEASE NOTE – this program is ONLY offered on WEDNESDAYS and you must call in advance to schedule your appointment.
If you're interested in learning more about feral cat, catch and release, spay and neuter programs, you may visit the Humane Society: Outdoor Cats page or Alley Cat Allies website.